Your Research is a leading service provider in the field of clinical trial participant recruitment. This case study explores the reasons why utilising dedicated trial participant recruitment websites is crucial for optimising clinical trials, the functionalities it offers, and the key features that set it apart.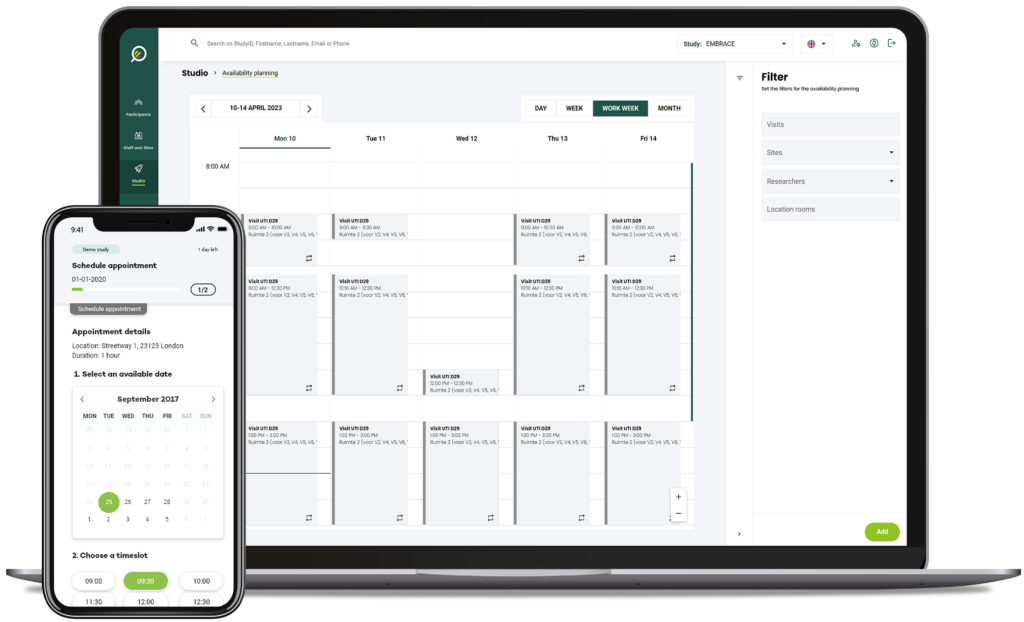 A prominent biopharmaceutical company, faced significant challenges in efficiently recruiting and enrolling participants for their clinical trials. Traditional recruitment methods were time-consuming, expensive, and often resulted in a limited pool of eligible candidates. So the company sought a solution to streamline the recruitment process, reach a broader audience, and increase trial success rates.
Centralised Recruitment Platform: The dedicated recruitment website provided a centralised platform where potential participants could access information about ongoing clinical trials. This included trial details such as purpose, eligibility criteria, procedures, and potential benefits, empowering individuals to make informed decisions.

Expanded Reach and Visibility: The website was optimised for search engines, making it easier for potential participants to discover relevant trials. Your Research employed digital marketing strategies, targeting specific demographics and expanding the pool of eligible participants.

Detailed Trial Information: Each trial was presented with comprehensive information, ensuring transparency and accuracy. Potential participants could review trial details and assess their suitability for participation.

Efficient Participant Screening: The website incorporated an efficient participant screening mechanism. A customisable questionnaire or 'interactive tool' allowed individuals to determine their eligibility for specific trials. This automated screening process reduced manual effort and ensured that only qualified participants moved forward in the recruitment process.

Enhanced Participant Engagement: To foster engagement, the trial site's website included interactive features. Newsletters, forums, and FAQ sections created a sense of community, enabling participants to interact, ask questions, and share experiences. This engagement strengthened relationships and increased participant commitment to the trial.

Streamlined Communication: The website served as a streamlined communication channel between researchers and potential participants. Researchers could provide updates, address concerns, and share relevant information, ensuring participants were well-informed. This seamless communication process enhanced compliance and improved overall trial success.
Your Research introduced a dedicated trial participant recruitment website tailored to address the pharmaceutical company's challenges. The website served as a centralised platform that transformed the participant recruitment process, enabling efficient participant screening, enhanced engagement, and streamlined communication.
User-friendly Interface: The website featured an intuitive and user-friendly interface, ensuring a smooth participant experience.

Customizable Questionnaires: Tailored questionnaires allowed for efficient participant screening, saving time and effort for both participants and researchers.

Interactive Elements: Interactive features such as newsletters, forums, and FAQs fostered engagement and facilitated participant interactions.

Real-time Analytics: The website integrated advanced analytics tools, providing real-time data and insights on website traffic, user demographics, and participant engagement. This data empowered evidence-based recruitment strategies and informed decision-making.

Data Privacy and Security: Robust encryption, anonymization techniques, and adherence to regulatory guidelines (e.g., GDPR and HIPAA) ensured the privacy and security of participant data.
By leveraging a dedicated trial participant recruitment website, the prominent biopharmaceutical company achieved significant improvements in their clinical trial recruitment process. The centralised platform expanded the reach and visibility of their trials, resulting in a larger pool of eligible participants. The efficient participant screening mechanism streamlined the recruitment process, saving time and resources. Enhanced engagement and streamlined communication fostered strong participant-researcher relationships, leading to increased commitment and improved trial success rates.